Hi guys! this Sunday 9th of May we are going to one of the most fantastic routes in Spain, we are going to the route of the bridges of Chelva and its water route, we have a promotion of 15 euros.
The route of the water and the bridges of Chelva is a route that we can not miss, we will be in the municipalities of Chelva and Calles, in them we will go into the mountain itself, through caves and tunnels carved into the rock, we will cross one of the most important Roman aqueducts in Spain and we will walk through a unique place next to the river Tuéjar, also known as the river of Chelva.
The meeting point is at 10:00h at the Mestalla Stadium and we will return at 19:00h.
▨▨▨ INFO ROUTE ▨▨▨
Distance : 13,05km
Travel time : 3:30h
Type of route : Circular
Dificulty: Easy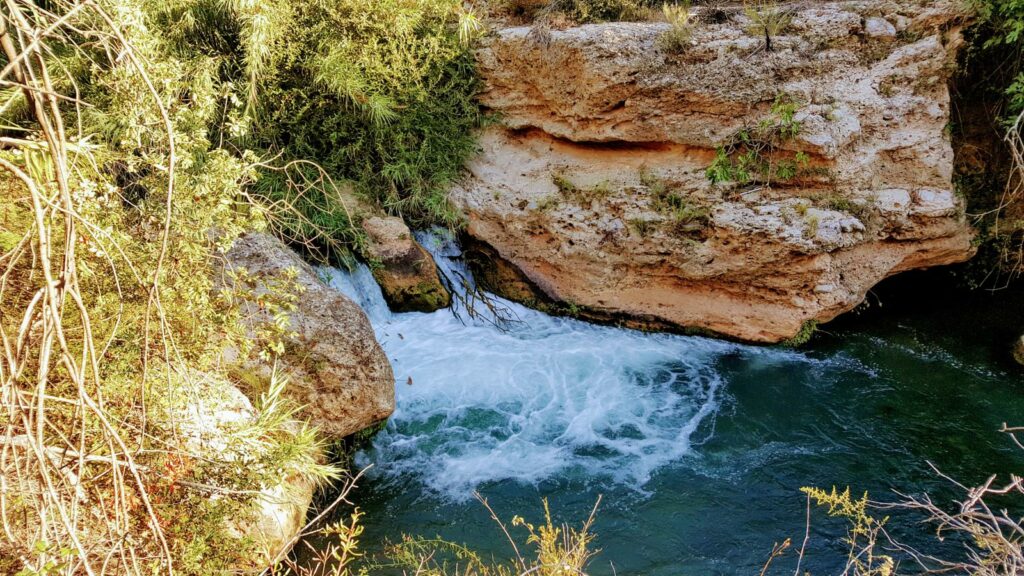 ▨▨▨ INFO PACK & PRICE ▨▨▨▨▨▨
√ Roundtrip bus
√ Guides in English and Spanish
√ Small breakfast
Price Promotional 15€
▨▨▨RECOMMENDATIONS ▨▨▨
Bring plenty of water, bring a swimming costume for those who want to go for a swim, sport shoes , and food, although we will go to two villages and we will be able to stop to buy something and go to the toilet.
Buy you ticket here:
Transfer bank: ES6200730100590506055082 Alternativa de cultura y entretenimiento para el mundo.
Payapal: erasmusmundonet@gmail.com
Asociación Alternativa Cultural y de Entretenimiento para el mundo
(Erasmus Mundo)
NIF: G40604514
Number phone: +34 667 083 062
Instagram: @erasmusmundovalencia
Facebook: Erasmus Mundo Valencia
Web: https://www.erasmusmundo.net
erasmusmundonet@gmail.com