HI GUYS! COME WITH US TO DISCOVER THE CAPITAL OF SPAIN WITH THE CHRISTMAS LIGHTS: IT WILL BE AN UNFORGETTABLE TRIP!
We will leave Valencia at 5AM in the morning to arrive in Madrid before 9AM to take advantage of the whole day and explore this amazing city. We return to Valencia at approximately 00:30 p.m. It will be a day full of adventures and sightseeing!
We will head out on an official guided tour of the historic city centre, during which we will see the main landmarks such as the Gran Via, Plaza Mayor, Puerta de Sol, the Royal Palace, Retiro Park, the Crystal Palace and many more.
Don't worry, we will also have free time to discover the hidden gems of the city!
DEPARTURE: 5.00am (CALLE RAMON LLUL N 21)
RETURN: 21.00 (from MADRID)
PUERTA DE ALCALA
We will be guided on an official guided tour of Madrid, covering the historic city centre and the city's treasures. We will see Puerta de Alcalá, the famous great gate created for Carlos III in 1778 and remains to this day.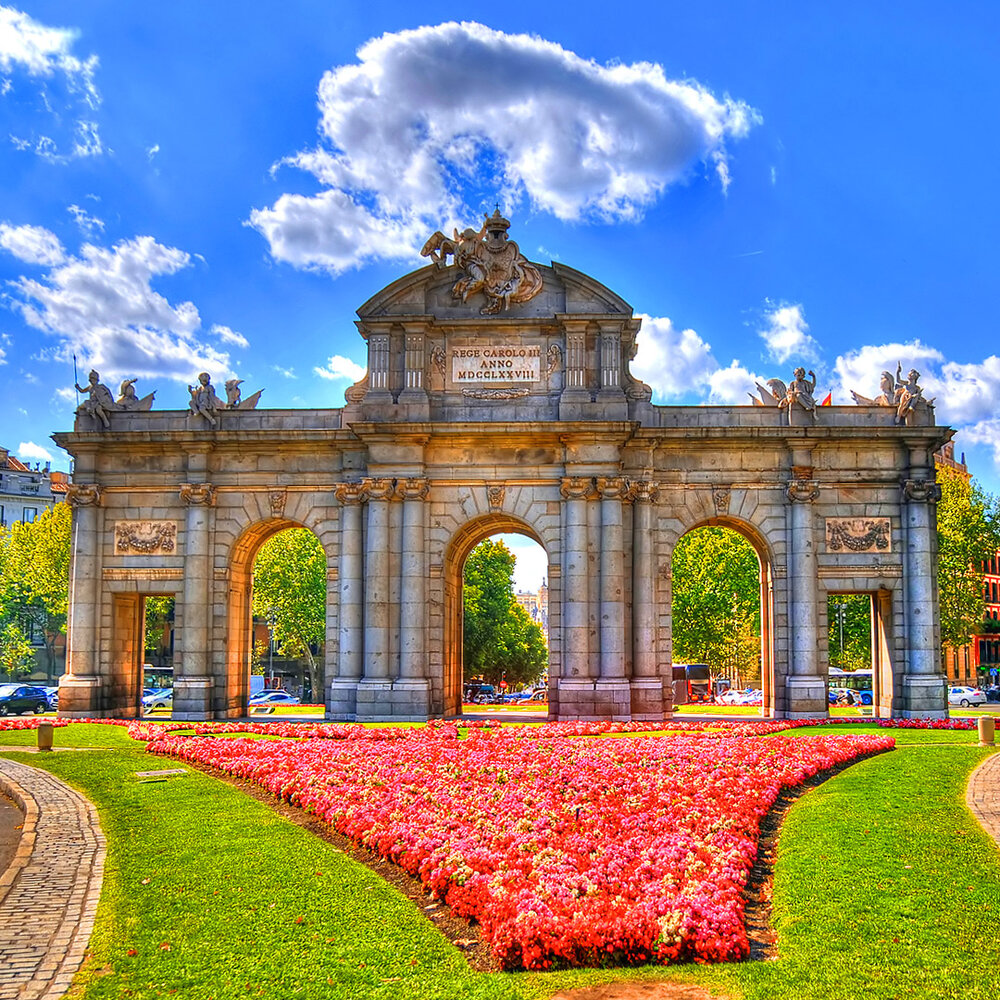 PLAZA CIBELES
The Plaza Cibeles is a historic square located at the intersection of three neighbourhoods: Centro, Retiro and Salamanca. Together with the Palacio de Cibeles and the Fuente de Cibeles, this is one of the main monuments of Madrid.
PLAZA MAYOR
Located in the centre of Madrid, the Plaza Mayor is at the heart of Madrid and as such sees thousands of tourists every year. Since its formation in the 1400s, it has been destroyed by three fires, but remains a cultural meeting point, not unlike the 1700s when locals would gather to witness cackling ceremonies, carnivals, bullfights and executions. Due to its incredible size, it is regularly used for concerts and festivals, including the famous San Isidro festival.
PUERTA DEL SOL
Puerta del Sol provides access to the east side of the city, also known as Kilometre Zero which is the measuring point for all roads in Spain. From Puerta del Sol, you can see the famous statue Oso y Madroño and the Real Casa de Correos.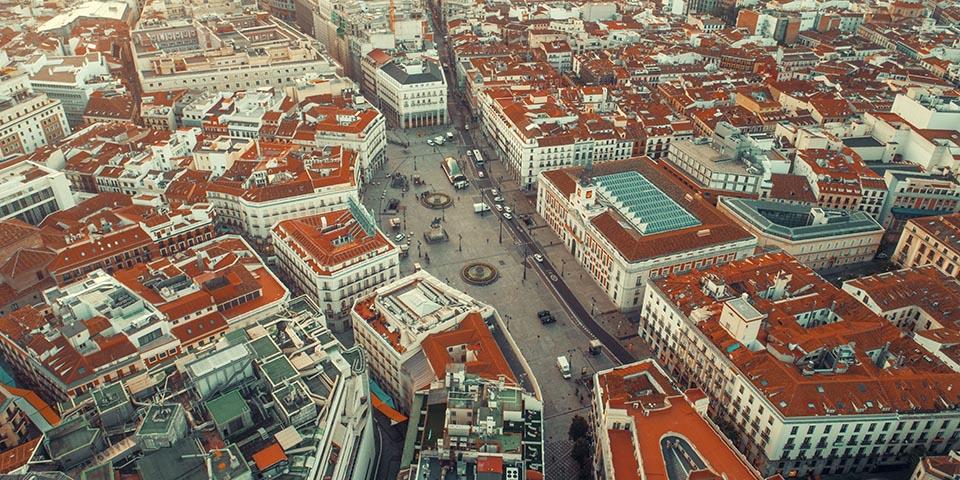 MUSEO DEL PRADO: FREE for students between 18 and 25 years old and for EVERYONE from 18.00 to 20.00.
THYSSEN MUSEUM: REDUCED with a student card or youth card (8€).
► REINA SOFIA MUSEUM (Guernica – Pablo Picasso): FREE from 19.00 to 21.00.
ROYAL PALACE: REDUCED for STUDENTS holding a student card up to 25 years old with an updated national or international student card (6€).
Buy you ticket here:
Transfer bank: ES6200730100590506055082 Open Bank, Alternativa de cultura y entretenimiento para el mundo.
Payapal: erasmusmundonet@gmail.com
Asociación Alternativa Cultural y de Entretenimiento para el mundo
(Erasmus Mundo)
NIF: G40604514
Number phone: +34 667 083 062 Instagram: @erasmusmundovalencia
Facebook: Erasmus Mundo Valencia
Web: https://www.erasmusmundo.net
erasmusmundonet@gmail.com