Hi guys, this Saturday 31st of October we are going to Altea beautiful city and Benidorm the European Manhattan to celebrate Halloween, you can't miss it, we will meet Erasmus from all the Valencian community, only 25€ Promotion.
Hola chicos!, este sábado 31 de Octubre nos vamos a Altea ciudad hermosa y a Benidorm la Manhattan Europea a celebrar Halloween, no te lo puedes perder, nos encontraremos con Erasmus de toda la comunidad Valenciana, solo 25€ promoción.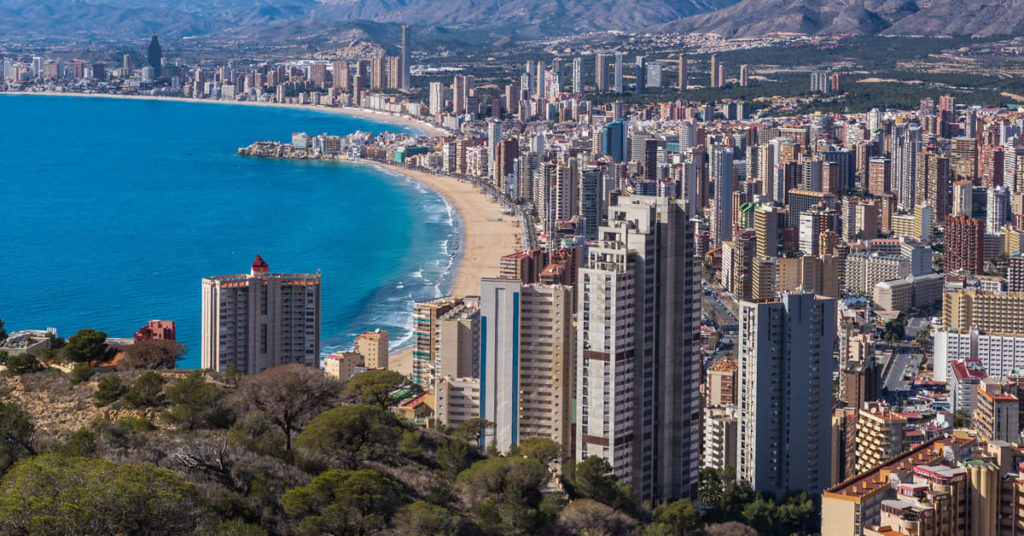 Super Halloween Altea -Benidorm.
Programme:
9:00am departure from Valencia
11:30am Arrival in Altea
Visit Altea, Moorish town of Altea, with its craft shops
Narrow, cobbled streets, one of the most beautiful villages in Spain.
12:30pm free time
1:30pm continue to Benidorm
2:00pm we will arrive at benidorms skewer area (free skewer) and low cost prices
3:00pm we will pick you up to visit the old town of Benidorm.
4:00pm and then we will be picked up by the bus to the viewpoint of Benidorm (panoramic view of Benidorm)
And we go to the Hallowen party in Benidorm with 3 of the best djs in an incredible place (prizes for the best difraz), first line of beach, Bar Chilaut.
8:50pm back to Valencia
Departure time: 9:00am from Mestalla Stadium with Aragon Avenue.
Arrival time: Valencia 22:30pm.
The ticket is included:
Round trip bus
Breakfast, orange juice and magadalena
Route guides for the trails and the city.
Pincho -tapa in one bar tipic
Entrance and welcome drink at the bar
Photographs.
What to bring:
Costume (opcional).
All with rules COVID.
Get your ticket here:
www.erasmusmundo.net/viajes/
Transfer bank: ES3800730100560559738953
Jorge Gonzalez
or Bizum
Buy you ticket here Paypal email erasmusmundonet@gmail.com
Karolina : +48 664 319 506
Mauricio : +34 744 621899
Viola: 622 68 37 82
Español:
Super Halloween Altea –Benidorm.
Programa:
9:00am salida de Valencia
11:30am Llegada a Altea
Visita Altea, pueblo Morisco de Altea, con sus tiendas artesanales
Calles empedradas y estrechas, uno de los pueblos más bonitos de España.
12:30pm tiempo free
1:30pm continuamos hacia Benidorm
2:00pm llegaremos a benidorm zona de pinchos (Pincho gratis) y precios low cost
3:00pm los recogeremos para visitar casco antiguo de Benidorm.
4:00pm y luego nos recoge el autobús para el mirador de Benidorm (panorámica de Benidorm)
Y vamos a la fiesta Halloween en Benidorm con 3 de los mejores djs en un lugar increíble (premios al mejor difraz), primera línea de playa, Bar Chilaut.
8:30pm vuelta a Valencia
El billete está incluido:
Autobús de ida y vuelta
Desayuno, jugo de naranja y magdalena
Pincho en un barb tipico
Guías de ruta para los senderos y la ciudad.
Entrada y chupito de bienvenida al bar
Fotografías.
Qué traer:
Difraz (opcional)
Consigue tu boleto aquí:
.Solo 25€
PUNTO DE VENTA:
www.erasmusmundo.net/viajes/
Transferencia bancaria:
ES3800730100560559738953
Jorge Gonzalez
o Bizum
Compre su boleto aquí Paypal email erasmusmundonet@gmail.com
Reservas:
Whatsapp
Karolina: +48 664 319 506
jorge +34 667 083 062,
Mauricio: +34 744 621899
Viola: 622 68 37 82