Hi guys!!! this Sunday September 5 we have «Trip the Welcome Erasmus» will visit one of the most beautiful areas of the Valencia Community «Chulilla», only €17.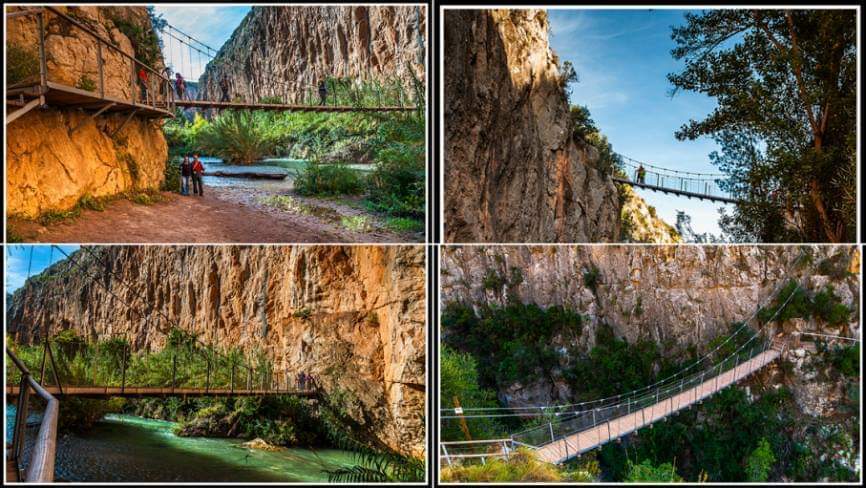 CHULILLA has beautiful nature all around and a beautiful valley.On this hiking trail, you can visit 2 hanging bridges, Loriguilla's Dam, cave paintings, Barranco de Vallfiguera, and Charco Azul.** You can watch a video of the route we are going to do:
-> Https://www.youtube.com/watch?v=HoinGHMzcQs
The bus will leave at 10:00h in the morning from Aragon avenue with Mestaña stadium under the Murcielago.
And then we will return to Valencia to see the burning of the fallas 2021.


▨▨▨ INFO ROUTE ▨▨▨Distance: 8 km
Duration: 2:30 Walk hours
Break: 1 hour
Free time for swimming, eating and drinking, you can bring your own drinks, we will swim in the lake.
Difficulty: Easy
▨▨▨ INFO PACK & PRICE ▨▨▨√ Private Bus from Valencia (go and back)
√ Chulilla guide through hiking trails.
√ Picnic Time party
√Private guide
▨▨▨RECOMMENDATIONS ▨▨▨
Bring plenty of water, beer, sangria , food, sunscreen, bring a swimming costume for those who want to go for a swim, sport shoes

Buy you ticket here:
Transfer bank: ES6200730100590506055082
Alternativa de cultura y entretenimiento para el mundo.
Payapal: erasmusmundonet@gmail.com
Asociación Alternativa Cultural y de Entretenimiento para el mundo
(Erasmus Mundo)
NIF: G40604514
Number phone: +34 667 083 062 Instagram: @erasmusmundovalencia
Facebook: Erasmus Mundo Valencia
Web: https://www.erasmusmundo.net
erasmusmundonet@gmail.com