Hi guys, Every saturday let's go to the city of arts and sciences, to see the science museum and watch a film in the hemisferic for only 10€, an unforgettable visit.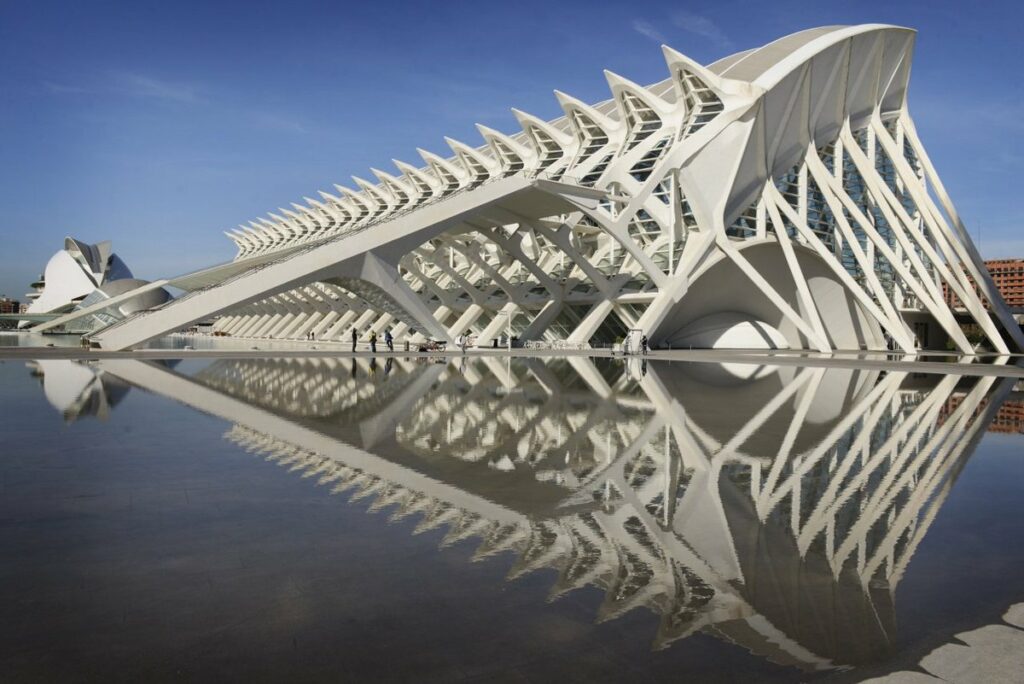 Price 10€ : (At the bottom of the page you can buy your ticket) Includes entrance to the Science Museum and film at the HEMISFÉRIC
below you will find the complete programme.
Programme: be at the Museum of Arts at the ticket office at 10:00h to enter all together.
You can go in and out of the museum as many times as you want, you can also go inside the museum for free tickets (in information) and be in the space simulator, and in the energy museum we will go to see on e film.
INTERACTIVE EXHIBITIONS AND SCIENTIFIC ANIMATIONS TO LEARN ABOUT NEW TECHNOLOGIES AND ADVANCES IN SCIENCE.
The diversity of interactive exhibitions and the numerous outreach activities that have been developed at the Museum have culminated in a major success with the public, who have undoubtedly responded warmly to the proposal to disseminate and popularise science and technology through fun and entertainment, but without renouncing the minimum scientific rigour necessary when dealing with the topics covered.
In all these outreach activities, the live experience continues to be the most stimulating and fun way of acquiring scientific knowledge. For this reason, in addition to the exhibitions, the Museum offers a complete programme of scientific entertainment, which encourages the public to participate and collaborate with the monitors.
Animations are also offered in the "experimental classrooms". These classrooms are dedicated to more systematic workshops and demonstrations. In "Science on Stage", for example, the public can enjoy spectacular, participatory and fun experimental demonstrations to learn basic scientific principles.
THE HEMISFÈRIC
Inaugurated in 1998, the Hemisfèric was the first building in the Ciutat de les Arts i les Ciències to open its doors to the public. It is a spectacular building designed by Santiago Calatrava, with an ovoid roof more than 100 metres long, which houses the large sphere that forms the projection hall inside.
IMAX CINEMA, 3D DIGITAL CINEMA AND DIGITAL PROJECTIONS TO LIVE ADVENTURES THROUGH SPECTACULAR IMAGES.
It is the largest cinema in Spain that houses three projection systems in a concave screen of 900 square metres:
Large-format cinema, IMAX Dome.
Digital 3D cinema. Measurements of the 3D screen, a rectangle of approximately 16×8 metres.
Fulldome System – Digital projections. Astronomical performances and entertainment shows.
Buy you ticket here:
Transfer bank: ES6200730100590506055082 Alternativa de cultura y entretenimiento para el mundo.
Payapal: erasmusmundonet@gmail.com
Asociación Alternativa Cultural y de Entretenimiento para el mundo
(Erasmus Mundo)
NIF: G40604514
Number phone: +34 667 083 062 
Instagram: @erasmusmundovalencia
Facebook: Erasmus Mundo Valencia
Web: https://www.erasmusmundo.net
For more info contact: erasmusmundonet@gmail.com